BIOCULUM
Bioculum is a mixture of micro organism cultures that accelerate the aerobic composting of bio degradable organic waste. It also treats the waste and makes it free from pathogens, foul smells and weed seeds.
Bioculum is a key input in the OWC process and consists of cultures of naturally occurring bacteria, fungi and actinomycitis along with enzymes. These facilitate the rapid conversion of organic waste into a bio stabilized compost. It is free from any toxic or hazardous components. It preserves the vital nutrients and organic matter in the waste.
Proper treatment of Organic Waste using Biolculum converts it into a rich source of stable organic manure that can be used as a Bio Organic enricher.
Hotels and Canteens
Restaurants
Slaughter houses
Municipalities
Food Processing Units
Households
Agriculture Operations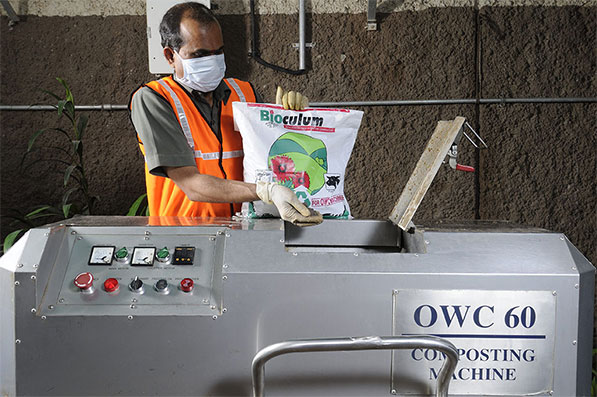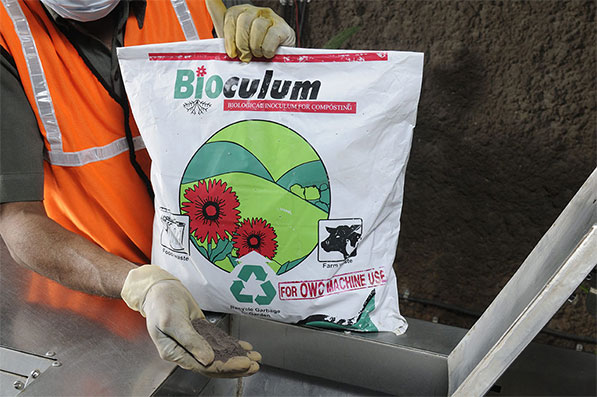 OWCs across India

It is heartening to learn of India's growing eco consciousness....
View More